If I would have to answer, what type of doll I most often am asked to create, then I would have to say it has to be the red-haired ones…
Just like this 35 cm  Pfiffikus doll called "Carly".
I made her last Christmas as she was a custom order doll.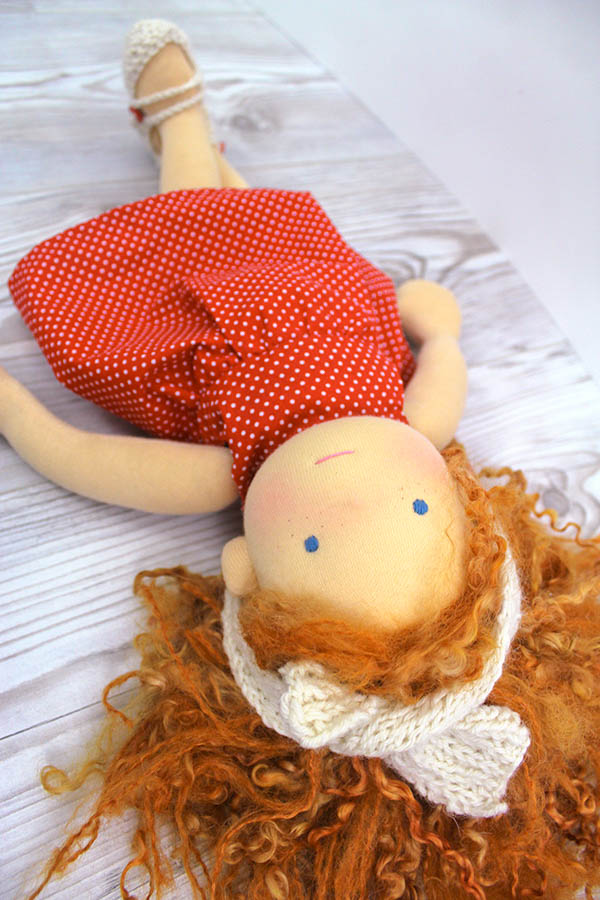 She was just one of the many redheads I was allowed to create  in the last and also this year.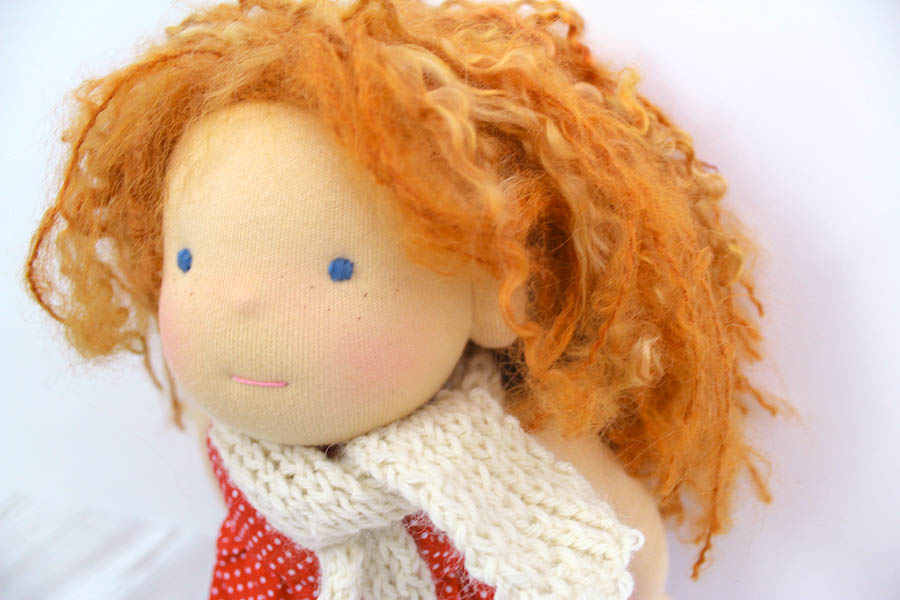 Curls and freckles are always in demand when it comes to doll wishes.
I am rather careful with freckles and usually am quite frugal doing them on my dolls. If you do not do it properly or exaggerate, it can quickly disturb the dolls character or simply make her look stained.
I do not know if the desire for red-haired dolls is inspired by Pipi Longstocking, …or maybe  they are so popular because the redheads look so cheeky and fun?
Carly has curly red hair out of mohair wool and Wensleydale curls.
She is wearing a red and white polka-dot dress, along with red and white striped underpants and a white hand-knitted scarf.
She wears crocheted white shoes with a red button on the side.
Carly has apricot-colored skin, blue fine hand embroidered eyes, a pink mouth, ears, a bum, a bellybutton, a little nose and freckles.
Carly was a custom doll order for the arrival of the new sibling and traveled to her doll mom last year already…