Der Sieben-Sachen-Sonntag wurde von Frau Liebe ins Leben gerufen. An dieser Stelle und (möglichst) immer wieder sonntags – manchmal auch erst montags oder dienstags – gibt es hier deshalb 7 Bilder von 7 Sachen, für die ich sonntags meine 2 Hände gebraucht habe:
The "Seven-Things-Sunday" was invented by Frau Liebe. Every sunday I'm blogging about seven things I've done with my own two hands.

mit dem Sohn kneten.
spending time with the son playing with clay.

duschen.
taking a shower.

autofahren.
driving.

ins kino gehen.
went out to the movies.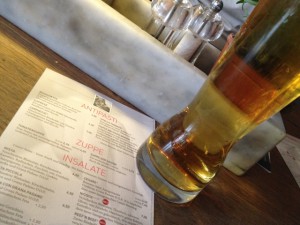 lecker…


…essen gehen.
go out to dinner.

stricken.
knitting.