It is done! Finally.
Right now I am sitting in it typing this entry. Some of you already saw on my Instagram and others already asked me about how it was progressing. But now I can finally say: My new studio is finished.
I finally got a room (in the attic) to myself and for my dollmaking and crafting adventures. Truly, what a luxury!
But the building up took its toll, some time and most of all strength…

…after all the attic was a cold structural work space before…
…and we had to make a breakthrough to the floor/ceiling in the hallway
in order to extend the stairs further upwards…
…but eventually the room took shape…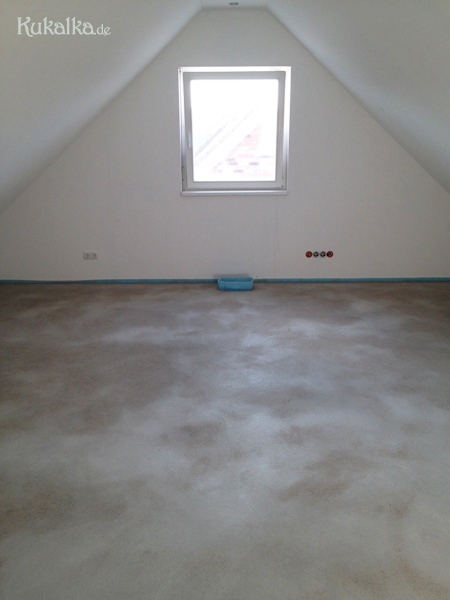 …and I think all the hard work paid off finally.
Soon the dolls will join me here. They are a little anxious already though. I hope they will like it here.
Also my table and other stuff has to be move upstairs soon. Only the pitched roof is a bit of a challenge, when having no wall to hang things or put cabinets against. Ohmy- we'll figure something out eventually…
As soon as I finally settle in with all of my things, I will make a room tour of my new little dollmaking studio space.
How do you like the studio? Please, leave me a comment below if you have any idea or tip on storing craft supplies in rooms with roof slopes!?…
PS:
I do love taking a sneak peek in other people's studios and creative workplaces – So I set up a pinterest board on studios and craft storage. Maybe you like to take a look there, too?
Also while you are there, be sure to check out my dollmakers pinboard, if you would like to meet some of my nice colleague dollmakers…